Home
Product
Cartoons
Magic Cards
Fun Zone
Apps
Member Center
English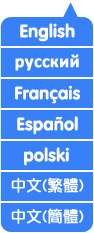 For existing member, please login to retrieve the member information.

Register your K-magic products here for a 1 year product warranty!

Register here for a 1 year limited warranty for your K-magic products within 15 days from the date of purchase. Please bring the products together with the original copy of proof of purchase to the local agent / distributor in your country for warranty service. In order to be eligible to receive valid warranty service, you must present your receipt of purchase. For product purchased online, you must present a captured image of your order bearing the date of purchase.

Registration Form

Fields marked with an asterisk (*) MUST BE FILLED.